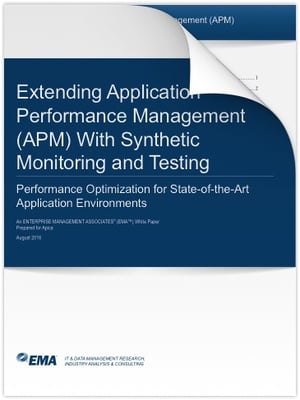 Extending APM with Synthetic Monitoring and Testing
eBusiness is now "business as usual" for the vast majority of companies, with few businesses capable of surviving without a robust online presence.
More than 50% of IT organizations lack the tools they need to fully manage the application layer. Are you one of them? Learn today's industry trends in the context of extending APM with UEM in the form of synthetic monitoring and testing.